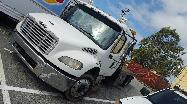 Sale Type: Orderly Liquidation
2007 Freightliner M2 Flatbed Rollback Truck
---
Asking Price: $19,500.00
With: Vulcan 821S 21' Extreme Angle Car Carrier, Mercedes Benz Diesel, Auto Trans, Crew Cab, Aluminum Wheels, Single Rear Axle, (4) Tool Boxes, Winch, Strobe Light Bar Package, Wheel Lift, Gross Vehicle Weight: 25,500 lb. Odometer: 123K miles.

Contact: Contact Us
Tel: 1.800.4.NASSAU

Bid on this item!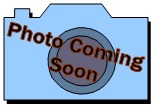 Sale Type: Orderly Liquidation
(12) 2010 CalAmp LMU-2500 GPRS Fleet Tracking Units
---
Asking Price: $3,200.00
Fleet Tracking Unit with Superior GPS Technology LMU-2500's Key Benefits: - Superior GPS quality - Highly configurable - Built-in antenna option for easy installation - Built-in motion sense and alerting - Driver Identification with affordable Dallas keys - Automatic
(read more)
Contact:
Andrew Hayes
Tel: 516-345-6302
Bid on this item!